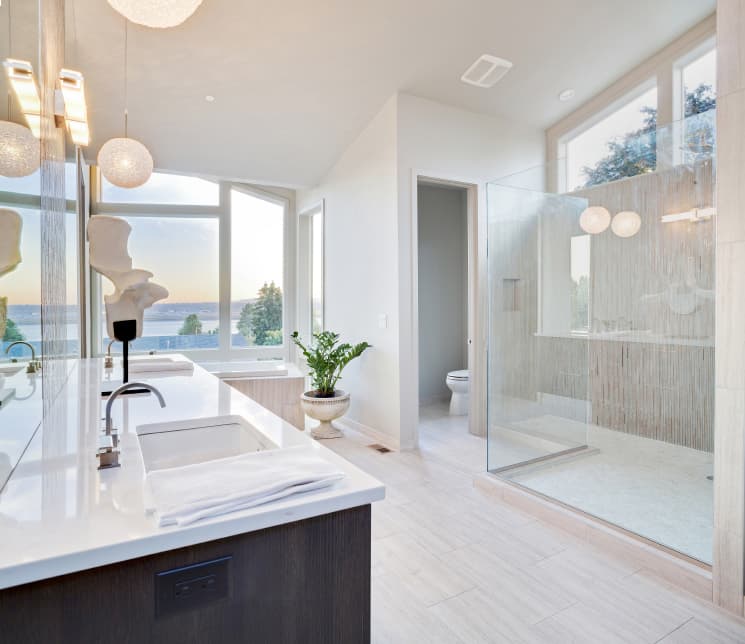 With all of the brands of windows and doors available in San Diego, how do you even start the process of choosing which one to install in your house? All of the brands on the market tout themselves as "energy-efficient" and they tend to look surprisingly similar. It can be tough to differentiate among the various brands—especially if this is your first time purchasing windows and doors for your San Diego home.
Here are a few things to consider as you begin researching windows and doors in San Diego:
New Construction or Replacement Windows and Doors
First of all, you should determine if you need new construction windows and doors or replacement windows and doors (sometimes called retrofit windows and doors). New construction windows and doors are made to be installed when a house or addition is still under construction—when the home's studs are exposed. Replacement windows, on the other hand, are made specifically for existing structures that already have windows, but just need new ones to replace the old ones.
The difference between the two types of windows and doors is how they are installed in your home. New construction windows and doors are secured directly to the studs, while replacement windows and doors are installed within the frames of your old windows, once the old windows are removed.
You can install new construction windows in an existing home, but doing so will involve opening up the exterior walls, which will require repair work to be done after the windows are installed.
Once you determine what type of windows and doors your San Diego home needs (new construction or replacement), you should look for a manufacturer that specializes in that type. Some companies make both types, while others specialize in one or the other.
Window and Doors Made for the San Diego Climate
You also want to look for windows and doors that work well in the San Diego climate. In other words, you want windows that can stand up to constant exposure to UV rays without deteriorating, as well as windows that will insulate your home well from heat.
Two great brands to consider are Anlin Windows and Doors and Monte Verde Windows and Doors. Both of these brands are made specifically for homes on the West Coast of the United States, and both are great values!
You may be thinking to yourself, "I've never heard of either of these brands!" That's because these brands are only sold through authorized dealers, and aren't available in retail stores. Select window and door manufacturers choose to only work with authorized dealers because they don't want their windows and doors installed by just anyone. Rather, they want their products installed by trained professionals who won't compromise the quality of their windows and doors by installing them incorrectly.
The good news is that you won't necessarily pay more by going through an authorized dealer like BM Windows in San Diego. In fact, you might even save money versus purchasing windows and doors through a San Diego home improvement store, and get better customer service on top of your cost savings!